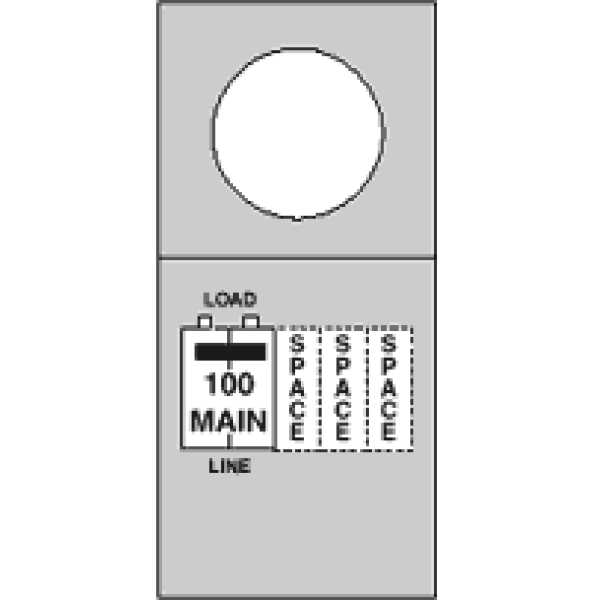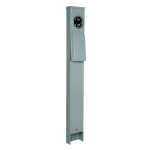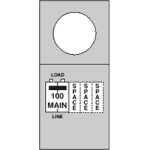 M101CP6 – Midwest 100 Amp Manufactured Home Pedestal
Calculate shipping price
Please fill in the fields below with the shipping destination details in order to calculate the shipping cost.
Description
Additional information
Reviews (0)
Downloads
Description
Product Description
Metered Ring Type; G90 Galvanized Steel Material; Durable Polyester Powder Coated Finish; 2 AWG to 250 kcmil (Copper/Aluminum, Line), 12 to 2 AWG (Copper/Aluminum, Ground) Wire Size; UL Approval; Pedestal Mounting; NEMA 3R Enclosure
The M101CP6 is a Metered Service Entrance Equipment for mobile home and manufactured homes. Where electrical power enters a building or other source, the National Electrical Code (NEC) requires electrical distribution equipment rated as "Service Entrance." Such service equipment usually consists of one main breaker disconnect or space for up to 6 main disconnects. Midwest models meet these NEC requirements and are UL listed as service entrance equipment.
Specifications:
| | |
| --- | --- |
| UPC: | 784567562705 |
| Mounting: |  Pedestal |
| Enclosure: |  NEMA 3R |
| Approval: |  UL |
| Additional Information: |  Applicable Standard NEMA, NEC; Voltage Rating 120/240 V; Cabinet Dimension 9 Inch D x 77-1/2 Inch H |
| Catalog Number: |  M101CP6 |
| Type: |  Metered Ring |
| Current Rating: |  100 Ampere |
| Circuit Configuration: |  1-Phase |
| First Position Circuit Breaker Type: |  CB2100 |
| Wire Size: |  2 AWG to 250 KCMIL (Copper/Aluminum, Line), 12 to 2 AWG (Copper/Aluminum, Ground) |
| Material: |  G90 Galvanized Steel |
| Finish: |  Durable Polyester Powder Coated |
| CATALOG DESCRIPTION: |  NATIONAL ELECTRIC CODE REQUIRES ELECTRICAL DISTRIBUTION EQUIPMENT TO BE RATED AS SERVICE ENTRANCE, WHEREVER ELECTRICAL POWER ENTERS A BUILDING OR OTHER STRUCTURE. SERVICE ENTRANCE PRODUCTS ARE TYPICALLY UTILIZED ON SINGLE-FAMILY RESIDENCES AND MOBILE HOMES. MIDWEST ELECTRIC OFFERS A BROAD RANGE OF SURFACE MOUNT AND PEDESTAL UNITS, FACTORY ASSEMBLED AND WIRED. PEDESTAL UNITS COME STANDARD WITH LOOP FEED LUGS TO REDUCE INSTALLATION TIME AND LABOR EXPENSE. SERVICE ENTRANCE EQUIPMENT IS MADE OF HEAVY, GALVANIZED G-90 STEEL, PREVENTING CORROSION AND FADING. |
| Category: |  Metered Power Outlet Pedestals |
| Full Technical Description: |  Metered Ring Type; G90 Galvanized Steel Material; Durable Polyester Powder Coated Finish; 2 AWG to 250 kcmil (Copper/Aluminum, Line), 12 to 2 AWG (Copper/Aluminum, Ground) Wire Size; UL Approval; Pedestal Mounting; NEMA 3R Enclosure; 100 Ampere Current Rating; 1-Phase Circuit Configuration; CB2100 First Position Circuit Breaker Type; Applicable Standard NEMA, NEC; Voltage Rating 120/240 V; Cabinet Dimension 9 Inch D X 77-1/2 Inch H |
| Manufacturer: |  Midwest Electric Products, Inc. |
| Manufacturer Brand: |  Midwest Electric Products, Inc. |
| Product Description: |  MIDWEST M101CP6 100A BURIAL POST |
| Sub-Category: |  Outdoor Pedestal Mount Power Outlet Panel |
| UNSPSC: |  39121102 |
| UPC 12 Digit: |  784567562705 |
| Unique Product Key: |  6005845 |
Additional information
| | |
| --- | --- |
| Weight | 40 lbs |
| SKU | |
| Specifications | |
| upc | |